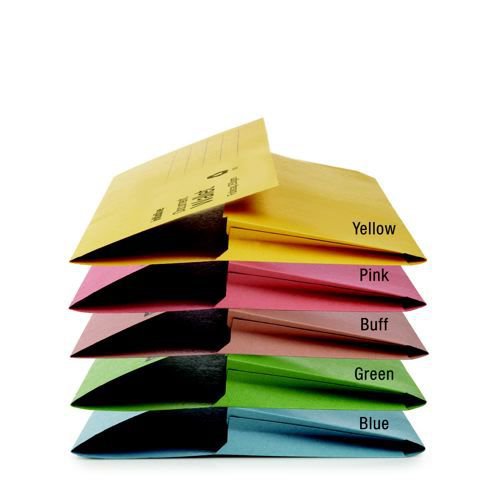 12 Stock Availability : In Stock
Manufacturer Integra
Manufacturer Ref 50521
The inside gusset allows the file to extend to 32mm capacity.
285gsm Manilla.
Foolscap size.
Assorted pack contains 10 of buff/blue/green/pink and yellow.
Pack 50.
Description
Store documents without having to punch holes with this pack of 50 assorted document wallets. They're made from 100% recycled, 285gsm manilla to protect your documents from damage and feature a half-flap cover that can be tucked inside the deep file pocket to keep your documents secure. With a 32mm capacity for documents up to foolscap size, these wallets are an ideal provider of sturdy transport or storage of files. This assorted pack contains blue, pink, buff, green and yellow.